Conwy Valley Firework Spectacular 2019
November 2 @ 6:00 pm

-

8:00 pm
The annual Conwy Valley / Llanrwst Fireworks Spectacular is being help on the evening of Saturday 2nd November 2019 at the Plas-yn-Dre (Glasdir) carpark in Llanrwst as usual and yet again this year it is a free display due to the sponsorship we get from many of the local businesses and organisations.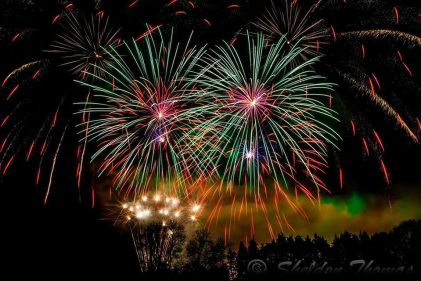 Although the start time is advertised as being at 6pm the fireworks will be set off at 7pm so please don't be like some of our visitors in recent years who turned up part way through the display and missed the start of it.
We are pleased to confirm that we will have the fairground rides there again this year, and of course our 5 star Burger / Hot dog / Hot & Cold Drinks van will be there as usual.
Please note that due to safety reasons sparklers and other fireworks are not permitted in the public area – we appreciate your understanding over this.
We would also ask visitors to the display to remember that the local streets are residential and to be considerate if they want to park on the road (the A470 is a major trunk road remember).
More details about the fireworks will be published on our Facebook page at https://www.facebook.com/LlanrwstFireworks/ as they become available.
Should we have to cancel the event (as we did last year due to the high winds) we have a reserve date of Friday the 8th November) but we hope not to have to use this "spare" date.
If you have any questions about the display please fill in the quick contact form on the right of this page, or you can contact us by email or phone us on 07500 444143 but please note that reception is patchy where we are (and non-existant in the mornings, evenings and most week-ends) so be prepared to leave a message.