Rotary Youth Leadership Awards (RYLA) is Rotary's investment in the leaders of tomorrow.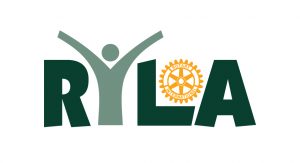 RYLA courses are an intensive training programme in leadership development and teamwork for young people aged between 14 and 30  though age ranges differ according to the specific RYLA course being offered by a particular Rotary Club or District.
Talented young people are invited by Rotary Clubs to attend a RYLA course which can be a seminar, camp or workshop of three to ten days in length.  Most courses are a blend of physical activity and cerebral activity producing a unique experience.
The RYLA programme enables young people to debate issues of professional responsibility, improve leadership and communication skills, learn about businesses, institutions, and meet Rotarians while having fun making friends.
For young adults, RYLA provides the opportunity to refine skills and explore pertinent topics with their peers and elders.
Conwy Valley Rotary Club are pleased to be associated with Ysgol Dyffryn Conwy, Llanrwst, in supporting RYLA each year with sending students on the course at Arthog, Gwynedd, during the school summer holiday break.
It was amazing!! I loved it so much, and i've learnt so much that i believe will really help me in my future life.

Thank you so much for this experience, I've made so many new friends!

Ysgol Dyffryn Conwy student we sent on the RYLA course in 2018