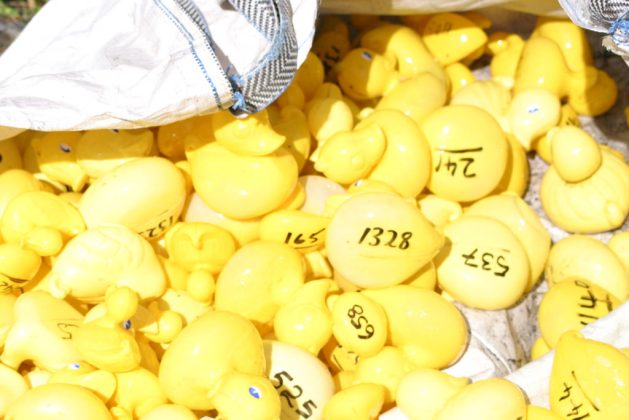 This year we will be holding two duck races in Betws y Coed.  The first of these is on Sunday the 23rd June and will finish opposite the Royal Oak Hotel in Betws, having started by Pont-y-Pair bridge.
Tickets are available before hand from members or on the day from several selling points in Betws.
For the cost of £1 (per ticket) you could win :
1st prize : £100
2nd prize : £50
3rd prize : £25
Why not come along, buy a ticket and cheer your duck on it's journey down the river.