As many people in the Conwy Valley may know, we tend to concentrate on local events and good causes.  However there are a couple of international causes that we support every year, one of these being the campaign to end polio.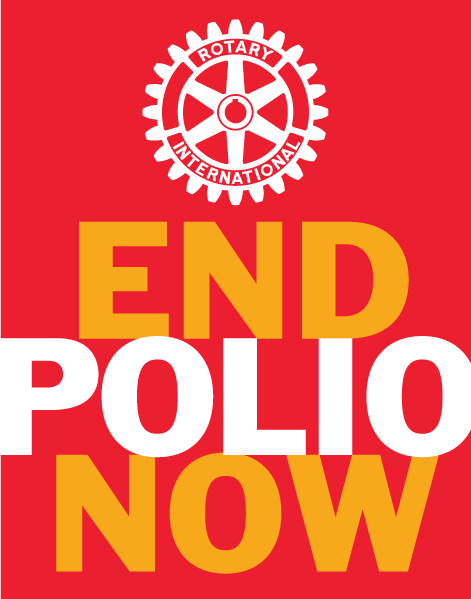 This is a joint campaign (with the World Health Organisation amongst others) that Rotary has been involved with since 1988.  During this time we've seen a worldwide reduction in polio cases of 99.9%. For more than two years, we've seen wild polio cases in only two countries, Afghanistan and Pakistan.
As a small club in north Wales we do what we can to raise awareness and support the immunisation events taking place around the world ( many of these events are "staffed" by volunteers from Rotary clubs, both in the local country and across the world).  For example in Pakistan, 8.3 million children were vaccinated against polio during August's Case Response Campaigns.
If you would like more information about the End Polio you can talk to any of our members or visit the End Polio Now website .